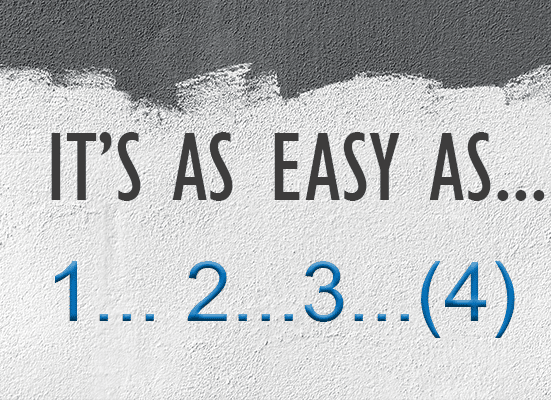 BVM's Four Step Design Process
When customers approach BVM with their design or manufacturing requests, the question is more or less the same:
….. "Can you manufacture this system for us?"
The answer is usually a qualified:
….. "Yes".
Qualified, because so often the real requirement is somewhat different from what was originally requested. At BVM we take the time to work with you to truly understand the requirement and limitations.
Whether you are at the initial idea stage or have a partly designed concept, our "four step" process can take your project idea from concept to manufacture, on budget, and in the minimum time.
At BVM we always like to keep the following in mind………
….. "A successful product not only requires a competent functional design, it also needs to be designed for manufacture".
This latter may seem obvious but manufacturability is so often overlooked until it's too late. At BVM we work with you at every stage to ensure that your finished product lives up to your expectation.
Our four step process consists of:-
Concept
Design
Development
Manufacture
Concept
Every industry is different. You're the experts in your particular industry and know what's required to ensure your product stays ahead of its competition. At BVM, we're specialists in designing embedded computers for many different industries – and have been for many years.
With this experience to hand, we take your brief – be it an outline specification, a functional requirement or even a rough prototype to derive a 'Requirements Specification' which provides our understanding in what you need before the real work begins. This not only ensures that all parties are in mutual agreement with the task at hand, but ensures potential issues are explored up front so that there are no surprises later in the process. It's also the time to explore the "nice to haves" that our experience can help in providing for the minimal of cost.
Design
An embedded system by its very nature is for a specialist purpose. This sometimes lends itself to an off-the-shelf system but increasingly, as applications get more advanced and space and heat become ever more important, the requirement for a bespoke solution is becoming more commonplace.
As a result, BVM have made the investment in its design team comprising both of electronic and mechanical designers. There's frequently a heavy dependency on CAD for electronic & mechanical design – and 3D modelling when it comes to ensuring a product is not only competent for its functional purpose, but aesthetically pleasing, too.
For electronic design BVM use Altero PCB layout where we produce designs using the latest high speed PCIe devices on large multi-layer boards.
We use SolidWorks to create custom enclosures and cooling solutions around the electronics. By working closely together with your engineers, issues such as power supply, cooling, vibration and EMC are designed out at an early stage of the process.
These are just some of the core competencies we carry :-
Designs implemented under ISO9001 quality management system.
Successful designs using DDR, ISA, PCI, PMC, SATA, LVDS, USB & PCIe in a variety mechanical form factors.
Implementation of riser and carrier cards for embedding commercial cards in boxed products.
High speed logic and programmable logic design.
Experience in PCB layout of 1500 ball BGA devices at 0.5 mm pitch.
Experience in high density designs using components down to 0201 size (0.6m x 0.3mm)
Proven track record of "working first time" designs.
Ability to re-engineer & re-manufacture legacy products.
Designs successfully deployed in:-
Defence and Aerospace.
Power generation
Industrial automation
Video surveillance.
Development
Whether a new printed circuit assembly or an embedded system, prototypes can be produced for design verification and functional testing with your application software. Environmental/extended temperature testing, EMC testing and general cosmetic and functional tests are also services we can supply – with any discrepancies being identified & rectified before your product is released for manufacture & marketing.
Manufacture
Following production release, your specific documentation package is merged into our MRP system to ensure competitive buying, consistent delivery and management of component obsolescence, releasing you to concentrate on your own specialised field.
Using our long term relationships, we only select components from reliable sources with long life time availability to ensure the final product stays in production for your required life cycle. Our procurement and stock management team provides the advice and experience that you'll need, here.
Here's a selection of the manufacturing management services we supply :-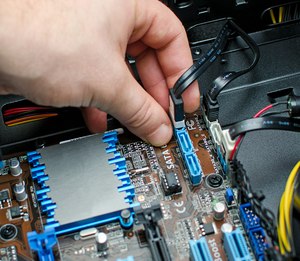 Free issue parts management
Goods-in inspection
Traceability & serialisation
Product labeling
Customised packaging
EOL/LTB management
Corrective action reporting
BVM has the facilities to accept projects ranging from just a 'few tens' of units per annum to 500+ pieces per month. We have an outstanding performance record on delivering to your schedules (with the flexibility of operating monthly call off's through to Kanban arrangements). At BVM, we understand that that not everything in life is perfect – so we try to make it easier with our simple to use on-line RMA system.
Software

Our software team specialises in porting any version of Microsoft Windows Embedded (WES7 through to Windows 10 IoT) on X86 hardware, creating either a generic or customised image incorporating your application. Or we can provide the advice on system configuration and the use of the write filter for the configurations you create yourself.