Core i7 Family
Part of the "Core i7-5960X family, the 8 Core Desktop Processor is the one to get your hands on. Aimed at gamers, content creators and PC enthusiasts alike, who demand that extra bit of punch for their system, this is the first consumer desktop CPU to support quad-channel DDR4/2133 memory. Manufactured on a 22nm process, using 2.6 billion 1st generation Tri-Gate transistors the formally code-named: Haswell –E processor has many benefits…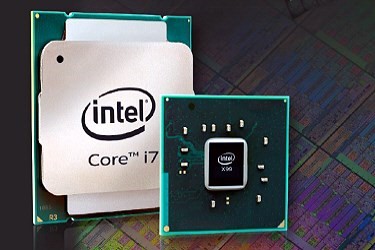 Benefits:
Chuns out faster speeds on cooler temperatures
14% faster at processing game physics and AI
32% faster rendering 3D Graphics
20% faster at editing 4K video
DDR4/2133 memory reduces power draw
Provides 4 memory channels
Has increased core and thread counts
Enables a motherboard to support up to four discrete video cards
Supports hyper threading
It also consists of Intel's X99 Chipset which
Is thunderbolt capable
Holds 10 SATA 6Gbps ports
Has 8 USB 2.0 ports
8 PCle 3.0 lanes
Provides up to six USB 3.0 ports
At BVM we sell a range of processors from Intel.
Recently we have announced a suite of three different physical sizes of SBCs based on the next-generation Baytrail Mobile processors: the Celeron J1900, the N2930 and the Atom E3845 low-power system-on-chip (SoC).
Contact us for further information.
We like to make life easier.
Was this article useful? Contact us so we can help you find a solution.