A little while ago we mentioned on social media how we had been building our 'dress down Friday' fund ready to go towards a worthy cause…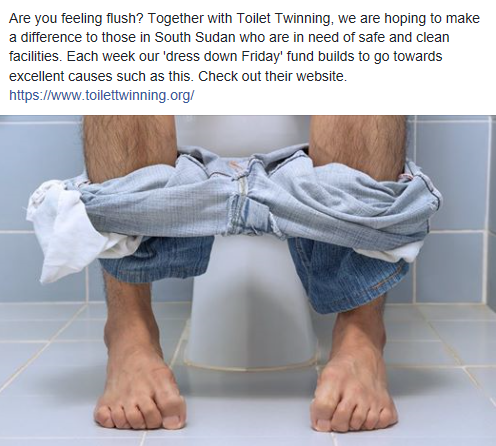 And today the day has come where we are proud to reveal just how our toilet has been 'twinned'! Today in the post we received a photo of the toilet we are twinning with, alongside the exact coordinates.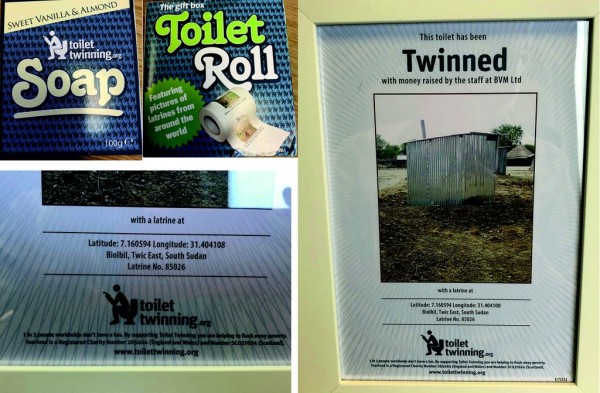 And of course, while we were donating to this excellent cause, we had to get some soap and toilet roll too!
Are you interested in twinning your toilet? Visit Toilet Twinning direct to find out how.