Part of providing good customer service is knowing your products and suppliers. That's why BVM will again be sending representatives to Computex in Taipei next week.  This is the ideal venue to meet many far-eastern suppliers in one place with a smattering of factory visits and private demonstration thrown in.  With over 5000 booths we're expecting a busy time.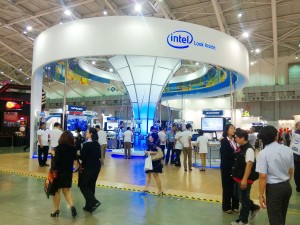 Apart from that, it is the venue many manufacturers use to launch their new products.
As major manufacturers such as Intel or AMD announce their latest chips, their inner circle of OEMs show off the new platforms on which these products are demonstrated.
BVM has eyes on some new Panel PCs, Industrial Systems and Embedded PC and will be on the lookout for the latest developments in IoT.