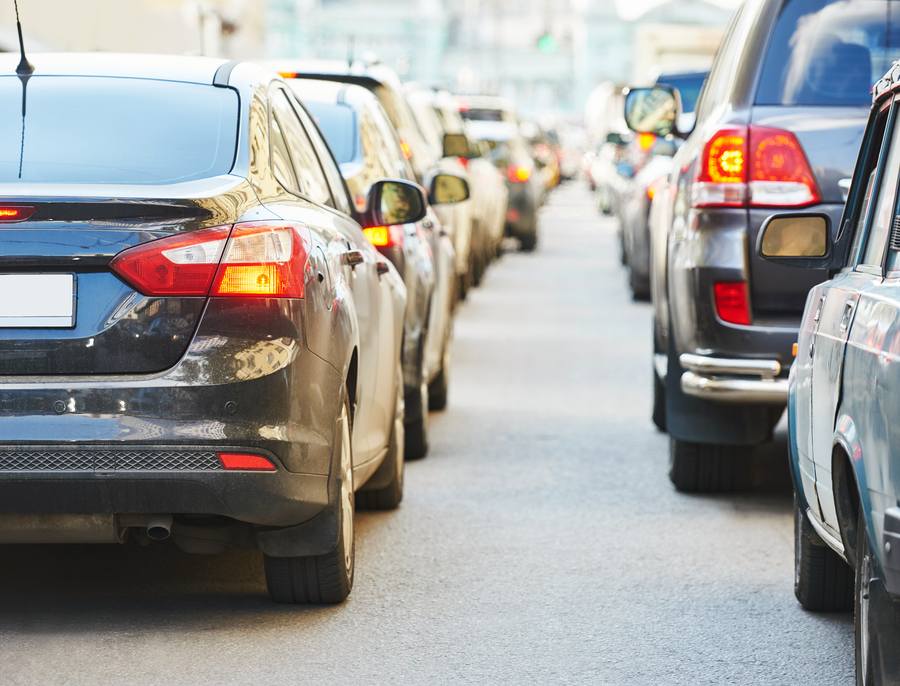 "It's a glamorous life being a Field Sales Engineer, a company car, mobile phone and the freedom of the open road travelling to meet customers, Actually, if you've been in the role, you'll know from experience it's a bit of a 'curates egg' and far different to that of the stereotyped perception. The traffic jam on the way to an important customer when you're already running late, the customer who forgot the appointment and has taken the day off when you've travelled a hundred miles to see them, those late arrivals at home in the evening…..
Any sales role generally provides a roller coaster ride, but only more so for a Field Sales Engineer in the Embedded Computing market place. There's the added dimensions of "how much pre-sales engineering effort can I justify", "can the customer actually make my solution work" and "will their product be successful". The sales rewards in terms of volume sales can take a long time to materialise, in some cases – years ! Throughout the development phase, the sale is vulnerable to all sorts of influences; attack from the competition, technical 'niggles' that can't be ironed out, a change of direction by the customer on specification, budget….etc, etc.
That project that you were assured 'you had in the bag', suddenly goes quiet. No one answers your calls or e-mails. Is the project dead ? Has someone else pipped me to the post? Am I becoming paranoid about this ? – there's probably nothing to worry about……or is there ?
Ask anyone in sales and it's a familiar story; nothing is certain until you have the order, it's been shipped and paid for.
For most projects, the initial contacts are with the engineers who have been tasked with designing a "system" to achieve a particular specialist function. Through experience, Design Engineers can be wary of salesmen (understandable – some sales people just want to sell 'something' and not a solution that works for the Engineer) but will welcome technical assistance and advice if he or she thinks it will assist their project. A good supplier will recognise this and ensure that the technical resources are in place to support a customer through the development phase. Development can take anything from a few weeks to a few years so the Sales Engineer and their team have to have the stamina to stay the course. Most customers recognise the value of a good and meaningful supplier relationship – but there can be those situations where the sales engineers gets to experience that 'sweet/bitter' pill of the design team passing the production procurement to the purchasing team whose core interest is price, tight payment terms and delivery…….
Just when you thought you'd sewn the deal up, eh ?
So after all the sweat and tears of securing the design, negotiating the tough commercial terms and conditions – you emerge with your 'golden ticket'; the all important purchase order. Job done, right ? Well, not always; the customer starts to take product volume and everything is great. Things move on, they hit a 'purple patch' with their sales, so much so, your production & logistics struggle to build the customers product fast enough, you can't keep up, invoicing like there's no tomorrow – "this is great, all that commission" and then…….the instruction to "hold everything" . The customer has a blip in their sales; there's a technical issue with the product in the field, there's a product re-call of product….and all the while expensive, customised product is stacking up in your warehouse with no home to go to….
Or worst still, they don't take any product at all ……
Yes, "It's a glamorous life being a Field Sales Engineer….."
OK, it's not always like that and life on the road can be exciting; visiting a military customer with a super-secret project to undertake or a visit to a secure nuclear vault seeing and talking to people you'd never have dreamed of working with – the applications can be endless and one day is never the same as last. It's why you keep doing it, right ?
So, no matter what your ideas, why don't you call us to talk them through ? BVM initial consultation processes are completely free and without obligation – and no matter what the Sales Engineer's life, we always like to listen to make your life easier
What do you have to lose ?
Look out for the next installment…"