PC SBCs, or "motherboards" as they are more commonly known, are widely used in environments other than the desktop or laptop personal computer (PC) markets for which they were originally designed.
Motherboards are used in many "industrial" environments. This may mean a real factory or manufacturing plant but could equally be other non-desktop situations such as Point of Sale (POS), Digital Signage, Education, Transportation, Instrumentation etc…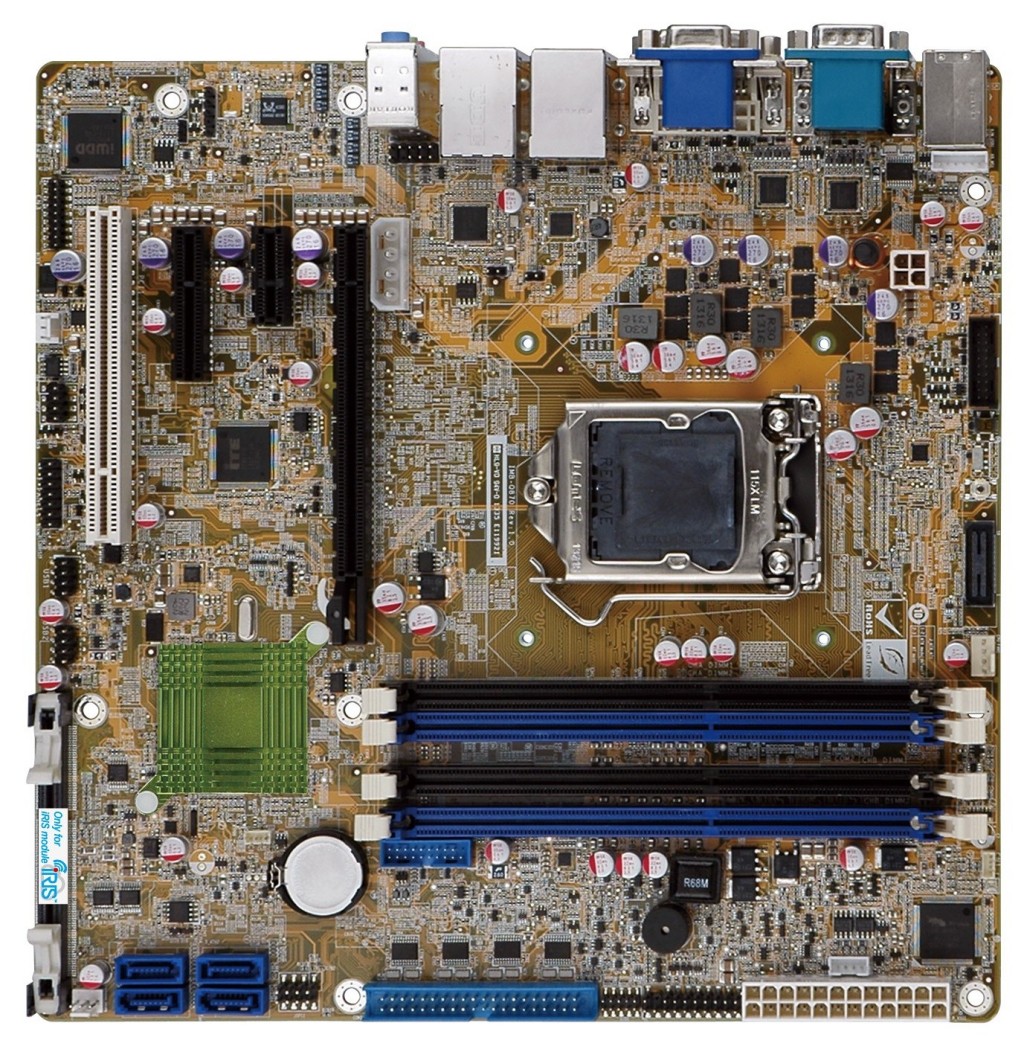 So what does the term "industrial" mean in this context?
One of the main factors is a fixed Bill Of Materials (BOM).  That is the hardware stays the same for a longer period and changes are fully documented in advance.  This is particularly imprtant where a bespoke software port has been implemented and tested.  Commercial motherboards on the other hand have a habit of changing more frequently and with little or no notice.
An industrial motherboard from the reputable manufactuer will have an availability of 3 to 5 years from product launch and this frequently extends to seven years or longer.
Other features available on Industrial Motherboards are a wider range of Input and Output (I/O) capability such as:
PCI Slots
Parallel and serial ports
General purpose digital (GPIO)
CANbus or Firewire, built-in or easily available via add-in cards.
Also, the power supply arrangements are different from the desktop computer requirements and frequently a single voltage supply will be used.
Industrial Motherboards are a lot more compact too than their desktop computer cousins when used in the "embedded" environment  so that they can be installed in smaller form factors than the traditional 19" rack mounting systems.

A Pico-ITX Embedded Motherboard
The other aspect of Industrial Motherboards are the environmental conditions of operation. Generally a temperature range of 0°C to 60°C is available but in some cases -20°C to 70°C or beyond is supported.
In conclusion, Industrial Motherboards offer a range of features which make them a better alternative for industrial applications than motherboards designed for the commercial desktop, laptop or server market.
If you are looking for an Industrial Motherboard for your next project contact us.