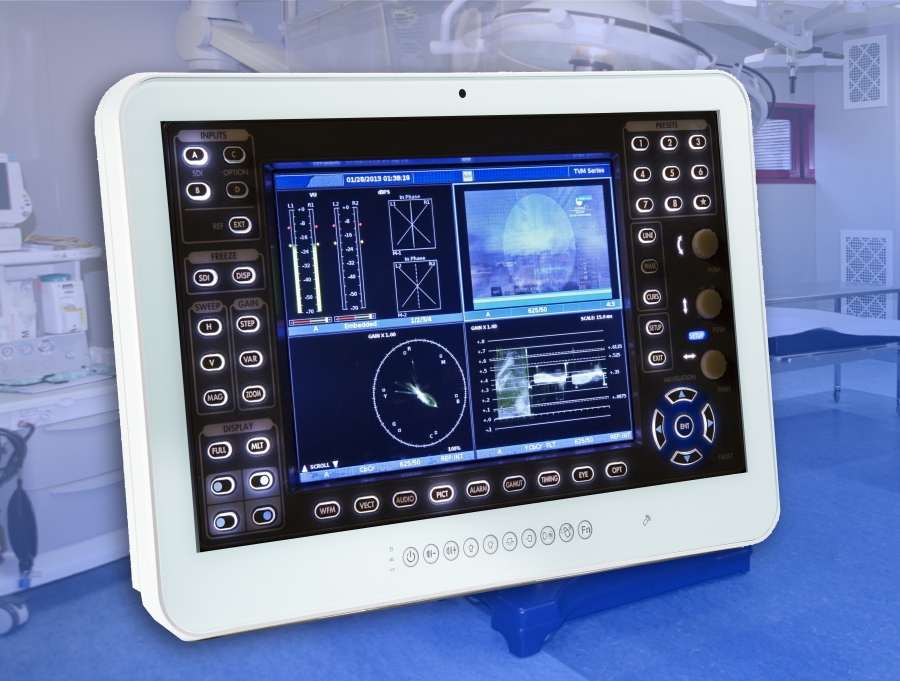 So why is a medical Panel PC different from a traditional industrial unit.  Well at a functional level they're very similar but their environmental requirements are very different. In a hospital environment all items should be able to be wiped down for cleaning. Case material should be made from anti-bacterial plastics and there should be no joints or recesses in which bacteria can hide.  For this reason medical Panel PC can look a little dated because of their rounded corners and no sharp edges. Also the approval cycles can be long,  costly and time consuming.
From a functional point of view the requirements are as would be expected from any commercial PC with the additional requirement of extra isolation.  Electrocuting a patient is never a good idea. Typically an isolation of 4KV is required for all the I/O interfaces, serial, USB and Ethernet.  Similarly the power supply must be of a medical grade provide a guarantee of protection.
BVM offers a range of medical Panel PCs in different screen sizes both 4:3 and 16:9 formats and with a section of CPU performance.
For more details on the range click here or call us today on 10489 780144
At BVM We Like to Make Life Easier.