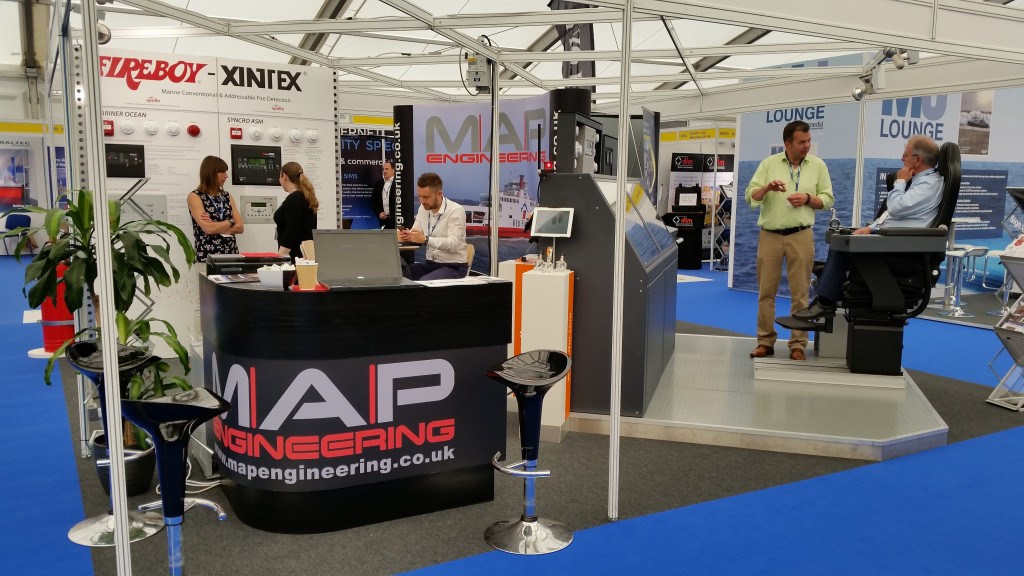 Between the 14th – 16th of June, our sales team attended SEAWORK International as both visitors and co-exhibitors, at the exhibitions new and permanent location, Mayflower Park Southampton.
SEAWORK International has been opening its doors since 1998, to thousands of industry professionals who have direct access to the commercial marine and workboat market. As Europe's largest commercial marine and workboat exhibition, it is a unique and invaluable experience that includes not just an exhibition but a conference, awards, 10,000 products/services and 70 vessels.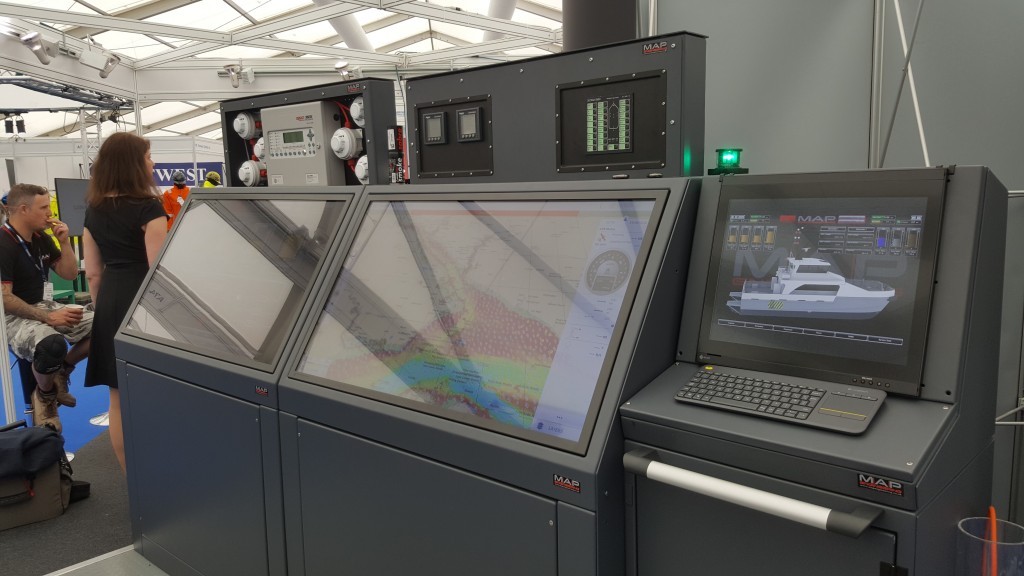 This year, MAP Engineering  (a regular exhibitor) requested the presence of one our embedded systems on their stand – the SBOX-100.
MAP Engineering develops custom monitoring and control systems primarily for the marine industry, for yachts, work boats and ferries. They also have the facilities to customise systems, which reduce installation times and costs.
The SBOX-100 was used by MAP to help run their software that monitors and provides engine management on Marine Vessels. At Seaworks, the marine embedded system was connected to two large 42" displays.
It was selected by MAP, due to the issues they had been experiencing with their current system, which had not been as powerful.
Plus:
The fanless embedded system with no moving parts.
Its I5 CPU allows three intensive applications (Navigation, Engine Management and Fire Alarm software) to be run at one time.
It has a wide operating temperature design – 15°C ~ + 55°C
Triple Independent Displays: HDMI, VGA and DVI
It is also DNV Compliant Isolation Protection, on Com and Power.
Is compatible with the IRIS Remote Intelligent Management System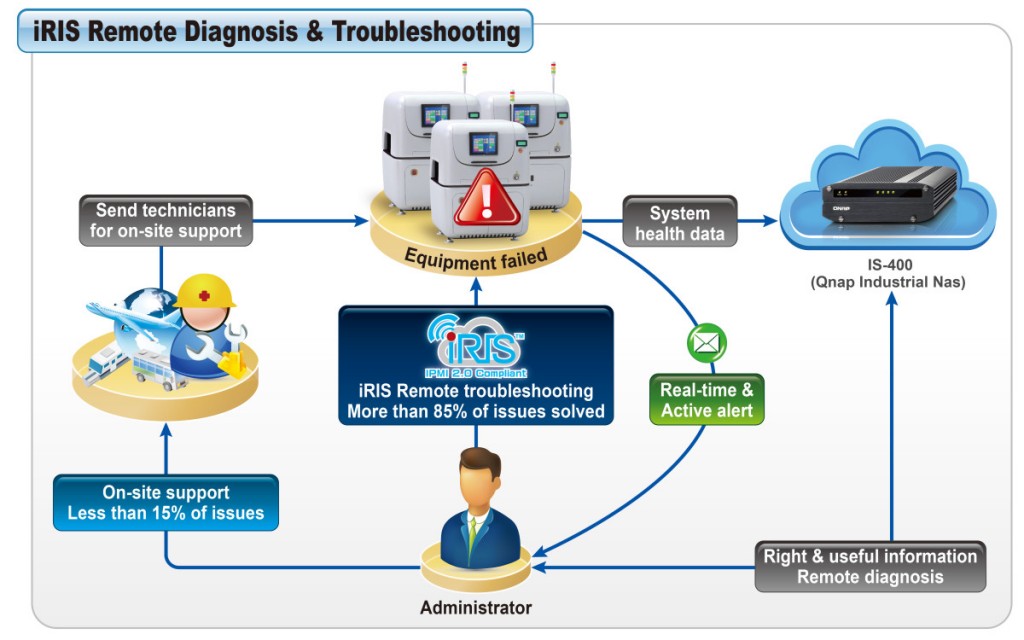 In response, BVM configured the Windows 7 FES Operating System for this machine and set up the IRIS module for remote management.
Quote from MAP Engineering about the success of the exhibition/stand:
"We were very excited to show our new developments at Seawork International. The feedback from customers was overwhelmingly positive and the number of new contacts exceeded our expectations. BVM, with their great support before and during the show and the performance of the system, is a part of this success and for this, we are very grateful".                                                                                                                                         
Alexander Meinardus ( Managing Director )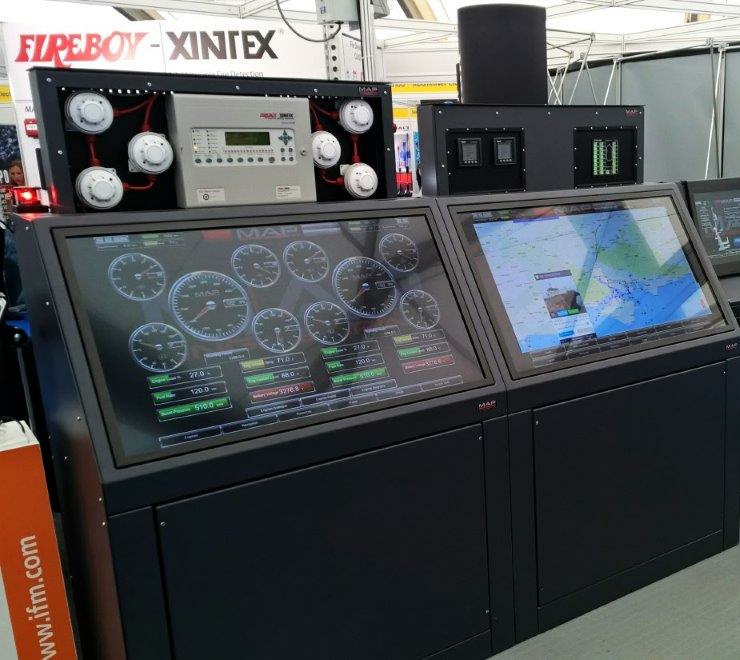 We like to make life easier view our full selection of products for the marine market below:
| | | |
| --- | --- | --- |
| | | |
| S24A-QM87 Intel® Core™ i5 – Marine Panel PC 24″ Rugged IP66 | IRIS-2400 – IPMI 2.0 adapter card with AST2400 BMC chip for DDR3 SO-DIMM socket interface – | S19A-QM87 Intel® Core™ i5 – Marine Panel PC 19″ Rugged IP66 |