Description
Overview
Dual 10Gbps network based x86 computing accelerator
Decentralized computing architecture for independent tasks
PCI Express x4 delivers scalable and flexible solution
Two Intel Core i7-7567U/i5-7267/Celeron 3865U processors, up to 4.00 GHz
Supports high-end graphics engine – Intel Iris Plus Graphics 650
Pre-installed 32 GB DDR4 (max. 64 GB) and 1 TB NVMe (max. 2 TB)
Features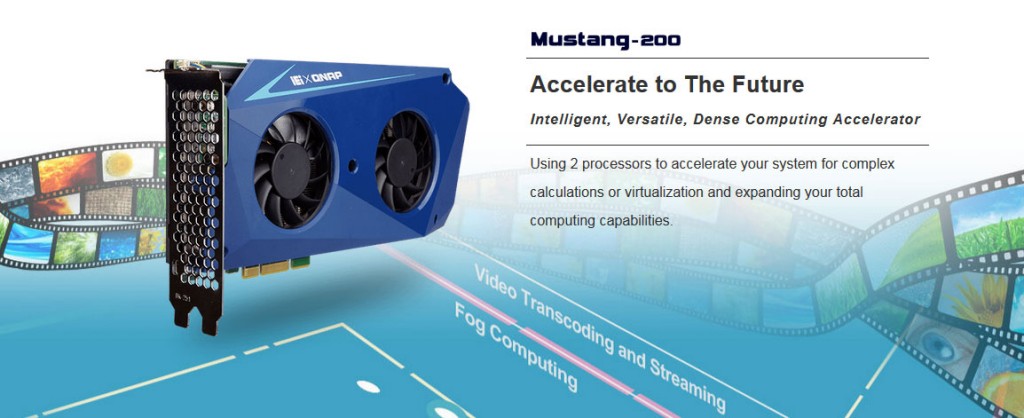 The Mustang-200 is an affordable and scalable advanced computing accelerator for speeding up computations, calculations and applications. Equipped with 2 Intel Core i5/i7 processors, 32GB (4 x 8GB) RAM, and 1TB (2 x 512GB) Intel NVMe SSDs, this PCIe card can be used with your existing system, enabling high-performance computing without costing a fortune. You can install multiple Mustang-200 to further boost your computing capabilities, and assign tasks to any of these units as needed.
Mustang-200 Functions
Perfect for fog computing

You can pre-process data generated within your organization or across your devices on-premise, to filter out irrelevant information and only keep valuable insights, and then further utilize them by sending or uploading to cloud platforms.

Video processing and graphics rendering made easy

The powerful processors of the Mustang-200 can easily process high-definition 360° surround videos, and can help creative professionals streamline their workflows and accelerate their processes.
Product Features
Every additional CPU works independently
You can assign tasks to any nodes of your choice, and have real-time control over how every node works.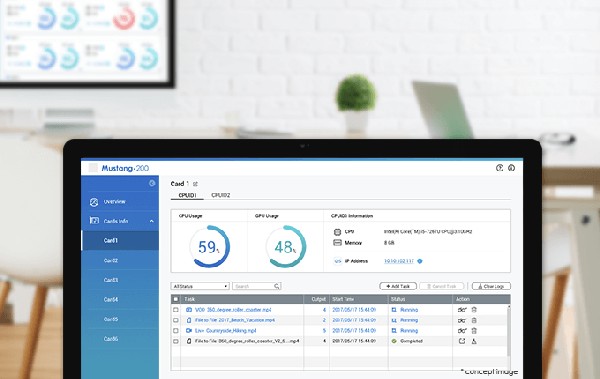 Expand your total computing capabilities
The Mustang-200 can be immediately installed into your existing system. If you need to perform additional calculations, you can add additional Mustang-200 boards as they work independently from each other.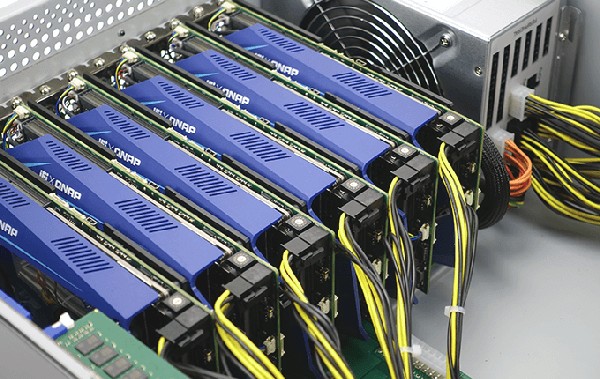 Do more in performance-critical applications
No matter what kind of software used, it can be hosted inside the Mustang-200, allowing you to achieve more applications such as artificial intelligence, academic research, and simulation.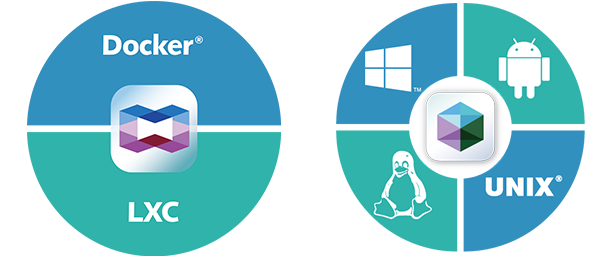 Prototype Demonstration
Specifications
Spec Item
Description
System
CPU
Two (2) Intel Kabylake ULT CPU
Intel Core i7-7567U (28 W) (4M Cache, up to 4.00 GHz)
Intel Core i5-7267U (28 W) (4M Cache, up to 3.50 GHz)
Intel Celeron 3865U (15W) (2M Cache, 1.80 GHz)
Memory Max.
(2 SO-DIMMs per CPU)
4 x DDR4 8GB SO-DIMM (Core i7/i5 SKU)
4 x DDR4 2GB SO-DIMM (Celeron 3865U SKU)
Storage
2 x Intel SSD 600P series (Core i7/i5 SKU only)
(512GB M.2 80mm PCIe 3.0 x4, 3D1, TLC)
Power
Input
12V PCIe 6-pin power input
Power consumption
12V@7.41A (Intel Core i7-7567U SKU)
Environment
Operating Temperature
0°C ~ 40°C
Humidity
10% ~ 90%
Dimensions
Dimensions
40mm x 210mm x 111mm
Weight
Weight
GW: 1200g / NW: 700g
I/O Interface
I/O Interface
4 x Internal USB 2.0(pin header)
Ordering Information
| | |
| --- | --- |
| Item No. | Description |
| Mustang-200-i7-1T/32G-R10 | Computing Accelerator Card supports Two Intel Core i7-7567U with Intel 600P 1TB (512GB x2) SSD, 32GB (8GB x4) DDR4, PCIe x4 interface, QTS-Lite, and RoHS |
| Mustang-200-i5-1T/32G-R10 | Computing Accelerator Card supports Two Intel Core i5-7267U with Intel 600P 1TB (512GB x2) SSD, 32GB (8GB x4) DDR4, PCIe x4 interface, QTS-Lite, and RoHS |
| Mustang-200-C-8G-R10 | Computing Accelerator Card supports Two Intel Celeron 3865U with , 8GB (2GB x4) DDR4, PCIe x4 interface, QTS-Lite, and RoHS |