Plenty of us have been caught over-staying our time in a parking bay, whether we're dashing to the shops, simply lost track of time or even avoided a pay-and-display ticket altogether…
For those with an eye for printers are probably well aware of the name Thomas Creighton. In the news in 1960, he was shown  for receiving the very first parking ticket. Would you believe that his fine was a now-laughable £2?
A team of 40 Traffic Wardens were introduced in London at the time and history tells us that Thomas was let off his £2 fine due to "extenuating circumstances". He was in fact Dr Creighton, and he had parked his Ford Popular outside a London hotel to rush to the aid of a heart attack victim.
The more modern DPU-S445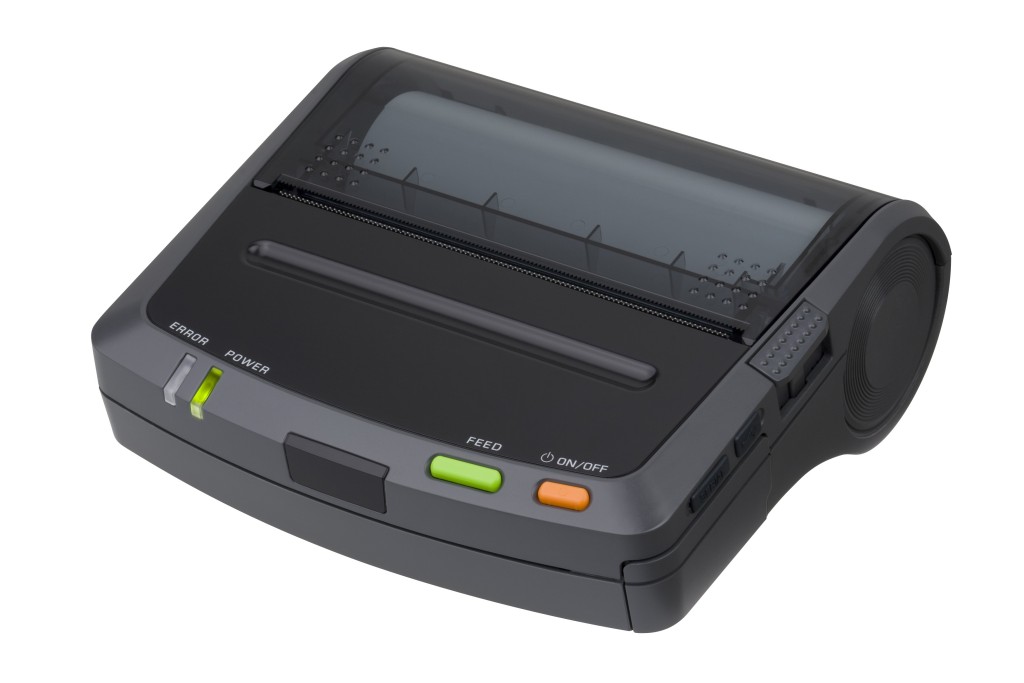 The first Traffic Wardens issued fines on hand written paper tickets from a note book. Almost 60 years later, Traffic Wardens are known as Civil Enforcement Officers and, for the last 20 years or so, the tickets have been generated from handheld devices with mobile printers, rather than a note pad. The paper ticket still remains though; even in this digital world, sometimes you still need a piece of paper.
Modern mobile printing today 
Although plenty of us are now all too familiar with technology, tablets, computers and mobile phones, there is still demand for mobile printers. Be sure to check out our mobile printing products, including the DPU-S445 Seiko printer.
But that's not all…
An article by the Daily Mail shows not only a old DPU3445 Seiko printer, but the reason for its publicity falls at the feet of a Hove traffic warden and his mane of hair. 
Just check out that hair!
(image used from the Daily Mail, copyright Eddie Mitchell)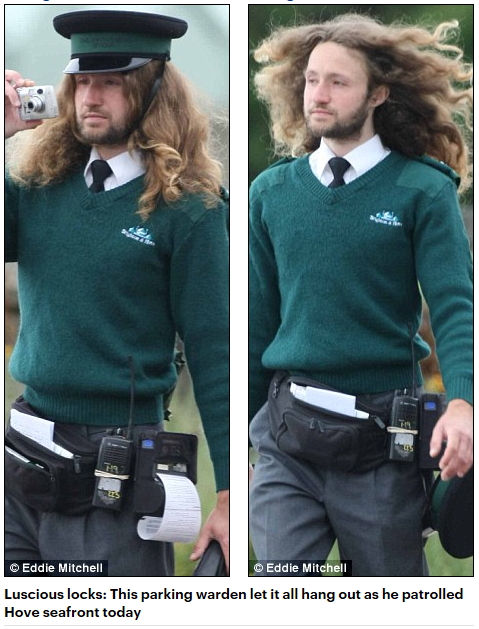 What else?
Here's some quick facts for you…
1960 London signs up the first 40 Traffic wardens.
1990 parking offences decriminalised and Traffic Wardens changed to "Civil Enforcement Officers".
245 councils issue parking notices across England and Wales.
Around 18,000 CEO's and Parking Attendants are currently employed in the UK.
The first fine was £2 in 1960 and a parking ticket can be up to £130 (or £65 if paid swiftly). Adjusted for inflation, that £2 would be about £44 in today's money.
How can we help?
Do you need to print away from the office, out in the field or in your vehicle? Talk to BVM about your mobile and "in-vehicle" printing needs.
Want to read more from the BVM team? Simply subscribe and receive the latest news in your inbox!