Windows 10 IoT and Windows 10 Embedded:
Porting, Integration & Deployment

From the early RTOS days of OS-9, through to the advent of Windows Embedded with Windows NT Embedded, Windows XP Embedded (Xpe), Windows Embedded Standard 7 (WES7) and Windows 8.1 Embedded – and our latest implementations with Windows 10 IoT Enterprise – our abilities in being able to provide generic or tailored configurations of  Windows Embedded O/S images provides our customers with a helping hand around their embedded system design projects.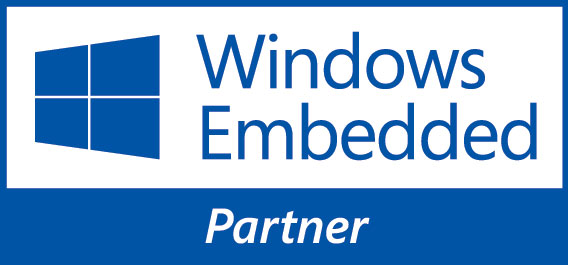 We can provide a ready-to-run O/S environment, incorporating your application into the image for mass deployment.
BVM Embedded Software Services include:
Windows image capture from customers HDD
Linux image capture from customers HDD
Windows / Linux Deployment from customers image
Custom Windows images, create and deploy
Update management
Custom Linux and Android images?
Custom BIOS
Here at BVM we can:
Enable or disable specific Windows features to provide security and robustness of the operating system
Implement management of Windows updates 
Integrate your application into the operating system
Configure advanced features
Our Embedded Operating System Integration services are intended to allow our customers to concentrate on their own immediate business needs – either by completing the O/S in its entirety or providing the guidance & advice needed for our clients to develop and configure their own images.
Whatever your needs, come and talk to us if there's something we can help with.

The Windows 10 IoT platform has two editions (i) Windows 10 IoT Core and (ii) Windows 10 IoT Enterprise LTSC and SAC.  Each is optimised for specific scenarios and both share the security, manageability and cloud connectivity you expect from Windows.
Windows 7 support will end on January 14, 2020
Microsoft made a commitment to provide 10 years of product support for Windows 7 when it was released on October 22, 2009. When this 10-year period ends, Microsoft will discontinue Windows 7 support so that we can focus our investment on supporting newer technologies and great new experiences. The specific end of support day for Windows 7 will be January 14, 2020. After that, technical assistance and software updates from Windows Update that help protect your PC will no longer be available for the product. Microsoft strongly recommends that you move to Windows 10 sometime before January 2020 to avoid a situation where you need service or support that is no longer available. Read more
---
EMBEDDED SYSTEM

INTEGRATION

SERVICES
Whether we're utilising our own manufacturing & production facilities here in Southampton – or our ecosystem of partners in Asia, BVM can cope with any size or complexity of batch manufacturing.  Our production team are highly motivated with a flexible "can do" attitude ensuring consistent quality and on-time delivery.
We like to make life easier ….
Our Embedded Manufacturing services are intended to allow our customers to concentrate on their own immediate business needs, knowing that the design and configuration is taken care of by BVM.
You can either Call us directly on +(0) 1489 780 144 and talk to one of the team | E-mail us at sales@bvmltd.co.uk | Use our quick contact form